imagine

What Can The Perfect

Membrane Filter Do?
50% + in decreased energy usage
Little pre-treatment & chemicals
Handles large solids concentrations
Self-cleaning high flux rates
WELCOME TO THE NEW 'MOVEMENT' IN MEMBRANE FILTRATION
Corncob Inc., advanced membrane filtration system CORNCOB II (CCII) is earmarked to revolutionize the water industry and industrial sector; changing how water is filtered, cleaned and processed - for years to come.
Since conception, conventional membrane technologies work off the basic principle of driving high-pressurized liquid through membranes. The CCII system, turns the table from conventional means, by moving the membranes, not the liquid. The direct outcome is a game changer; with commanding benefits, significant cost savings, reduced application restraints, along with global sustainability transition.
JOIN THE WATER RECLAMATION MOVEMENT
supplying matchless solutions around the board
From Augmentation to Reducing Operation Cost, Corncob II is the Clear Choice.
Pollutant Abatement
Product Recover
Water Reuse / Reclamation
System Expansions / Retrofits
Indirect to Direct Potable Supply
Emergency Standby Units
Regulatory Compliance
Global Sustainability
Scarce Water Sources
Reduce Daily Operating Expenses
CORNCOB II INNOVATION
DYNAMIC MEMBRANES
Disk-shaped plated membranes have underlying permeate sheets, on both sides. Numerous membranes are uniquely spaced apart onto a shaft. The unique spacing between each disc allows for feed flows containing large solids and high concentrations.
Micro, Ultra, Nano and RO Pore Sizes
Discs vary in size from 1' to 3' in diameter
Unique spacing between discs allows for larger solids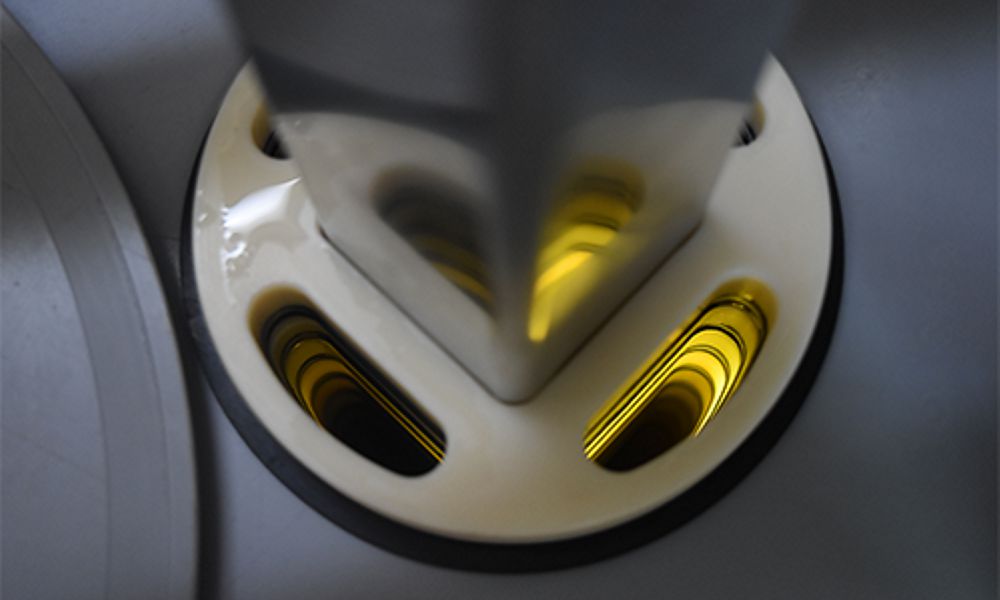 SERVICE MODULE
Pre-fabricated skid mounted process module is engineered for end user simplicity. All feed, discharge, electrical connections are brought to a convenient location for easy commissioning.
Fully Automatic Plug & Play
Simple permeate testing during operation ball valves
Built-in Human Machine Interface (HMI)
System Control from Touch Screen Control Panel or Wireless Tablet
Skids can be easily enlarged to support large applications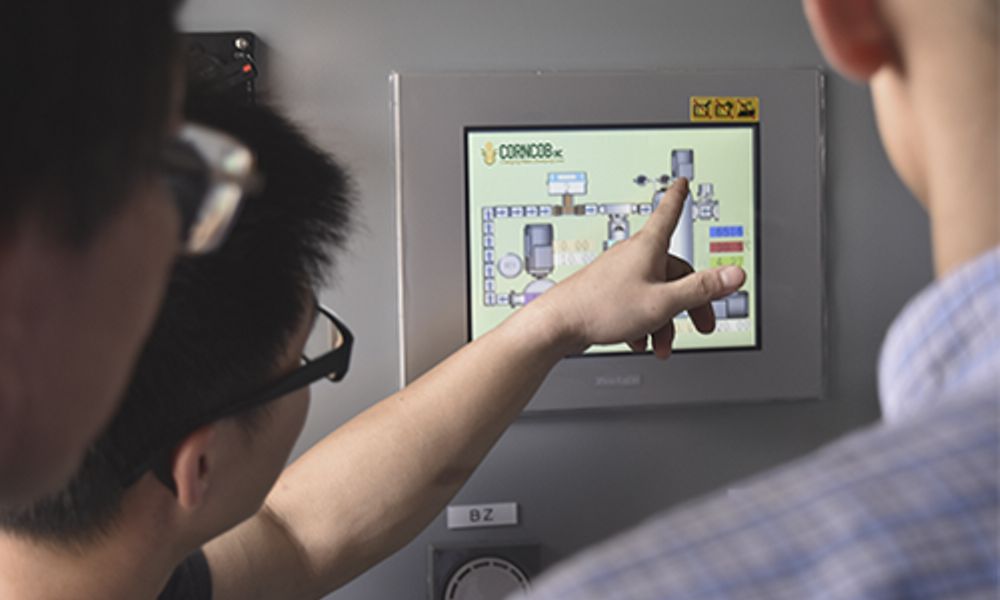 PRESSURE HOUSING
Fully enclosed, single unit that encases membrane cartridge. Feed water enters the housing through one of the multiple inlet nozzles, passing through the rotating membrane creating high transmembrane pressure. Permeate is released through one of multiple outlet nozzles.
Pressure Range from 10 - 600psi
Multiple feed inlets give operator full control over flow patterns
Wide variation of pre-fabricated sizes
Multiple built in safe-guards for over pressurization
Fully Enclosed, Single Unit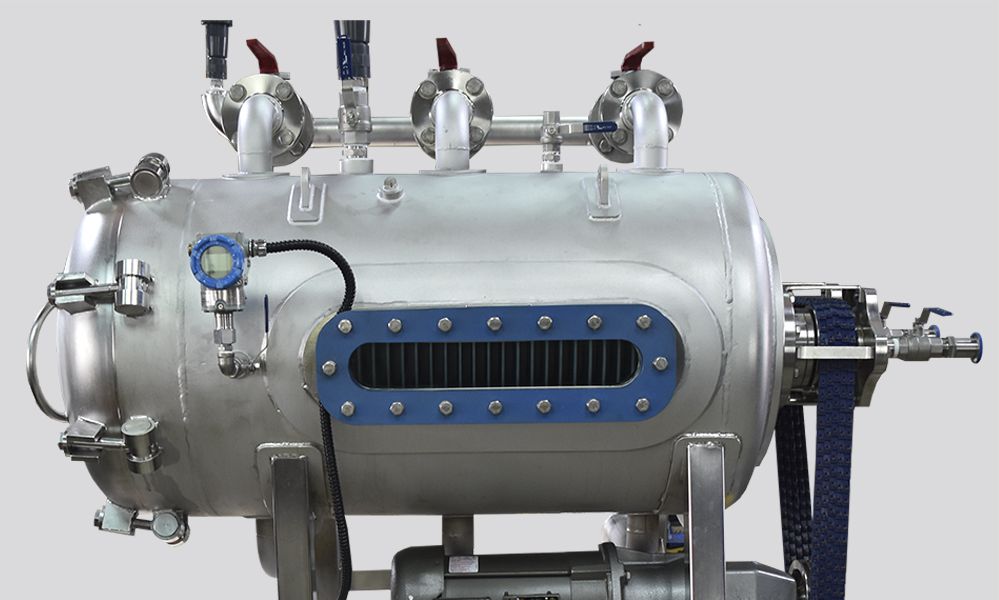 APPLICATIONS
Potential applications include:
Landfill Leachate
Municipal Sewage
Frack Flowback
Fiber Processing
Industrial Laundry
Slaughterhouses
Breweries, Wineries
Campgrounds
Dairy Processing, Cow Manure
Shrimp Farms
Bean Processors, Raisin Processors